Thermoset plastics cure with a chemical reaction typically under high heat and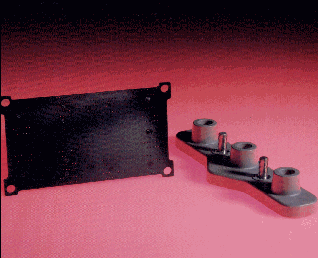 pressure. Once cured they can not be melted back to to raw materials with heat.
Thermo-set plastic compounds start with Phenolic, Expoxy, Polyster or Vinylester resin to form the basic materials. Fillers are then added to attain the desired properties required for specific application. Possible fillers include clay, glass, carbon fibers, and kevalar fibers .
Advantages of thermoset plastic molding:

High Heat resistance
Fiber loadings can have as as high as 50-60% (Volume)
High compression strength
Very Stable
Very dimension constant
Can replace multiple parts with a single molded part that does not require machining